Today I'm bringing you a post inspired by the most recent Top Ten Tuesday topic, which was all about my auto-buy authors. While I was looking at the authors whose books I've read, I noticed that there were several I wanted to put on that list but felt like I couldn't. Why? Because I had one read one or a few books by said author. I didn't feel justified saying that I would buy every single book from that author, because I had read so few. But the one book I have read, I loved so much that I now want to read everything they have ever written. 
So in short, here are some authors who blew me away immediately. I read one of their books and loved it. So much so that I now have to read every single novel they have written. I hope that made sense…
P.S. The author's name will take you to their Goodreads page.
Read: The Girl of Fire and Thorns, The Crown of Embers
Next on the list: The Bitter Kingdom!
Rae Carson was one of the first authors I thought of when writing this post. After finishing The Girl of Fire and Thorns I immediately knew I would have to read everything by Rae Carson. The book took me by surprise: I didn't expect to love it that much. It's a fantasy novel with Hispanic influences, and the main character is not the typical YA-fantasy I-Am-The-Best-At-Everything girl. You know what I mean? It was unique in so many ways. So now I need to read everything she has written! By the way, the sequel in the trilogy is incredible too. 
Read: Uprooted
Next on the list: Temeraire
Another amazing fantasy-writing author! I recently read Uprooted, you can read my review of it here, and I fell in love. It was an incredible fantasy read, which as you may have noticed is my preferred genre. So I went to Goodreads to see whether she had written any more. You can't imagine my happiness when I saw that she has written an entire 8-book series about dragons! And I think it's kind of historical fiction/fantasy. Doesn't that sound incredible? So yeah, the Temeraire series is definitely on my priority to-read list.
Read: Written in Red, Murder of Crows, Vision in Silver
Next on the list: Daughter of the Blood (Black Jewels #1)
Another fantasy author. I may be noticing a trend now. Anne Bishop holds a special place in my heart. The Others has quickly become one of my all-time favorite series. If I had the power to make every human read it, I would. I'm SO EXCITED for the release of Marked in Flesh, the fourth book in the series, but that's only happening in March 2016. So in the meantime, I want to see whether I will love her other works as well. If I'm not mistaken, she has three other series, so I'm very curious!
Read: Frostfire
Next on the list: Ice Kissed, Switched
Yes, more fantasy. I read Frostfire this month, you can read my review here if you want, but if you've read my review already you may know that I read Switched years ago. I can't even remember much, except that the synopsis sounds vaguely familiar to me. But I adored Frostfire so much! Fantasy inspired by Scandinavia? Sign me up for that! So I want to read her other works too. I want to continue with the Kanin Chronicles, of which the next book is called Ice Kissed, and I want to start her Trylle series, of which the first book is Switched. 
Read: The Song of Achilles
Next on the list: Galatea
Those of you who have been reading my blog for a bit now, may know about my love for The Song of Achilles. I talk about it all the time, and have a review of it here. And I am so sad that Madeline Miller hasn't written more books. I did find out she wrote a short story called Galatea, which I will be reading soon. I'm so incredibly sad there aren't more books in this world written by her. PLEASE, write more.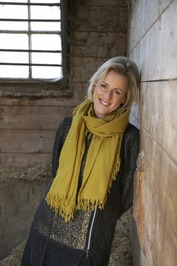 Read: Me Before You
Next on the list: One Plus One
Me Before You ruined me. I was a mess by the end of the book. If you want to read my full thoughts on it, you can read my review here. It's one of the best romance novels I have ever read. And the synopsis of One Plus One sounds really good too, so that's where I want to start my quest.
Read: The Legend of Eli Monpress series
Next on the list: Nice Dragons Finish Last
At the end of last year, I read the Legend of Eli Monpress series. I actually read the entire series in one month, which doesn't usually happen. I tend to put off reading sequels, for no reason at all. But in this case, I read all 5 books in one month. I just loved it. It was an amazing fantasy series, one I will definitely reread at one point. So of course, I want to read her other series, Heartstrikers. Plus, it's about DRAGONS. I'm not sure that I will love it, as it seems to be more of an urban fantasy thing, but I'm for sure going to give it a try! 
Read: The Final Empire (Mistborn #1)
Next on the list: The Well of Ascension, Warbreaker
I feel like a terrible fantasy fan, just because I haven't read more of Sanderson's work. I've only read The Final Empire, but that one was so incredible. I was speechless. And I've been meaning to continue the series, I have no clue why I haven't! I own The Well of Ascension, which is the next book in the series. And I bought Warbreaker on my recent trip to London. So I have no excuses! GO READ EVERYTHING, JOLIEN.
Read: The Black Magician trilogy
Next on the list: Priestess of the White, Ambassador's Mission
My last author for today's post! I really enjoyed her Black Magician trilogy and I want to continue on reading more books by her. I want to start with Priestess of the White, which is the first book in the Age of V trilogy. Or maybe with Ambassador's Mission, the first book in the Traitor Spy trilogy. I can't decide!
---
Do you have any authors whose entire works you want to read? Have you read anything by these authors? Let me know so we can discuss!